The Best Place to Buy Essential Oils – Your One Stop Shop
The Best Place to Buy Essential Oils – Your One Stop Shop
If you've just started looking into essential oils it can be a very daunting process. There are 1000's of options with hundreds of different stores, types, grades and organic and not organic. What's Certified Pure Therapeutic Grade and who awards it? I'm sure you have tons of questions, and everyone has the best product on the internet. According to them, of course. I've done the research so you don't have to and I believe I've found the best place to buy essential oils and the best brand on the internet.
The Best Place to Buy Essential Oils
Make sure they're organic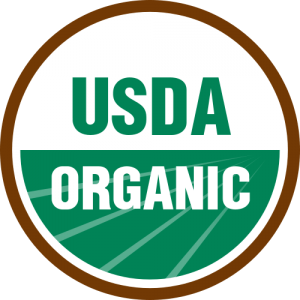 What does it matter if essential oils are organic or not? Well, as we've come to realize, if farmers put pesticides and chemicals on their plants and we eat those plants, we are basically eating those pesticides. Doesn't sound very pleasant does it?
It's no different if there are pesticides on plants that are turned into essential oils. When you release the aromas, you could also be breathing in pesticide molecules. I'm not a doctor, but I'd have to say that breathing in chemicals probably isn't very healthy for you.
Organic essential oil means the plants they were made out of used FDA certified organic methods to grow their crops. That way you know you're only breathing in the aroma from the plant and not the Roundup the farmer used to kill the weeds.
Certified Pure Therapeutic Grade (CPTG).. certified by who?
So, this is pretty much just a marketing scheme. When you see the word 'certified' you automatically think FDA, the same as when you see 'organic' above. However, the FDA doesn't have different grades for essential oils.
It's a pretty trick that essential oil companies play on us, so we automatically make the connection between 'certified' and 'government', which then surely means it's safe. It was just something they invented to look more official.
However, I do like the premise of it and what they're trying to represent.
CPTG – what is it exactly?
Certified Pure Therapeutic Grade may be a bit of a marketing ploy, but it's also a very detailed distillation process that they put all of their essential oils through. This comes directly from their website
"Without an accepted standard for essential oil quality, doTERRA created its own testing process, calling it CPTG Certified Pure Therapeutic Grade®. The CPTG process certifies that there are no added fillers, synthetic ingredients, or harmful contaminants in their essential oils that would reduce their efficacy."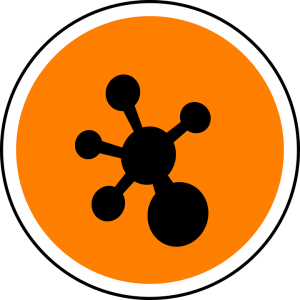 It includes the following steps:
Organoleptic testing
Microbial testing
Gas chromatography
Mass spectrometry
Fourier Transform Infrared spectroscopy (FTIR)
Chirality testing
Isotopic analysis
Heavy metal testing
These are all different testing methods to make sure that their product is pure, organic, and it won't cause side effects. There were no government regulations on essential oils, so they made their own.
The Best Place to Buy Essential Oils
Related: Time Management Tips to Reduce Stress
Why I like DoTerra
There are a ton of options out there, but for me, DoTerra is the best place to buy essential oils and also one of the most approachable brands for newcomers. Besides all the incredible reviews that they've received over the years, their product has always been held to a very high standard. It may be there own standard, but the numbers don't lie.
DoTerra
The DoTerra website is fantastic but, unfortunately, it isn't the cheapest place to buy their products. Amazon, once again, is the best place to buy essential oils. For example, the introductory kit of peppermint, lavender and lemon is around $66 on the DoTerra site and less than $30 on Amazon.

Not all savings are this big, but most products are either the same price or cheaper on Amazon than on their official website.
Check out the Amazon DoTerra store here: Amazon DoTerra​
Shopping on Amazon
Make sure that when you buy on Amazon, you buy from a supplier with a very high seller rating (98% and above). As we all know there are people out there who try to take advantage and will sell DoTerra bottles filled with a lesser product.

For most of the products you buy, it won't be a problem but checking the seller rating and information is well worth your time! It's also a bit safer if it's "fulfilled by Amazon" as well since the seller sends their product to Amazon to have them ship.
The best place to buy essential oils wrap-up
I believe DoTerra is one of the best names in essential oils and a wide variety can easily be found on Amazon. It's easy to see by the thousands of 5-star ratings that DoTerra is a high-quality brand.
Their therapeutic grading system is a bit of a marketing scheme, but it's also a standard that they've decided to hold their own company to in order to consistently provide the best product to their clients.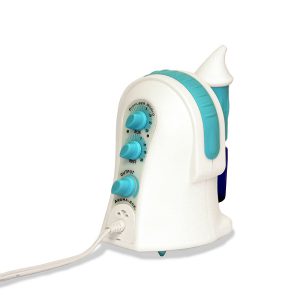 As I mentioned above, their Starter Kit is a great place to begin. You can also check out 5 Essential Oils for Work. It'll break down a few scents that will help you get started by improving your mood, productivity, creative juices.
Lastly, make sure you get yourself the right type of diffuser. If you just want a nice smelling home office than any old diffuser will do, but to harness all of the benefits that essential oils can give you check out my article, What is the Best Diffuser for Essential Oils. It will run you through exactly what you should be looking for when you go shopping.
If you need a bit more help in the stress-reduction area you can also head over to 10 Ways to Manage Stress Levels – How to not go off the deep end. I'm sure it'll have something you can use in your day-to-day life.
Have you tried DoTerra? What do you think about their product?