Welcome fellow freelancers!
My name is Andrew and I wanted to thank you for taking the time to visit my site, Healthy Freelancers, and I hope it helps you to put healthy systems in place that allows you to prioritize your health and well being to make a freelance business you can be proud of. As we all know, our personal and professional lives are interwoven and if one suffers, so does the other. I hope you enjoy!
Who I created this site for
If you're like the majority of my readers you're a freelancer who has created their own business and has found it a bit difficult to balance or separate your work and life. You find it easier to work on your business than on yourself. I get it, I've been there. When bills are coming in from all sides you have to focus on getting clients and keeping your head above water.
Now that your freelance business is more stable you're looking to once again balance out your life by adding hobbies, self-care, exercising, not surviving off of caffeine and pizza and a whole host of other things that took back seat as you were getting your freelance company off of the ground.
WHY I CREATED THIS SITE
I created Healthy Freelancers because freelancing has changed my life. It allows me to be creative and work without a boss looking over my shoulder. It lets me work from anywhere on the planet (currently Barcelona) and at any time of the day. However, there are things like the emotional, psychological and physical side of freelancing that takes a back seat when you put so much focus on your business. As we have learned over the years, well-being is more than just making money and financial security (although it helps). There are other issues that need to be addressed to help you live a more fulfilling and meaningful life.
THE GOAL OF HEALTHY FREELANCERS
The aim of this website is to help you deal with the personal parts of freelancing so that you can build a more stable, long-lasting business. I would like to do that through stress reduction, weight management, goal setting, clear business vision, cutting through all the excess noise and distraction, healthy routines and everything else that creating your own business entails. If you're like me, you're in this for the long-haul and poor habits now can have a lot of nasty consequences down the road. My goal is to help you avoid these common pitfalls and improve both your personal and professional life.
If you ever need a hand or have any questions feel free to get in touch with me at admin@healthyfreelancers.com and I'll do my best to answer them as well as I can.
Before you go!
You can sign up for the weekly Healthy Freelancer newsletter with the latest tips to help create the most well-rounded life you can. Check it out at:
https://healthyfreelancers.com/welcome
Also, make sure to check us out on:
Happy and healthy freelancing everyone,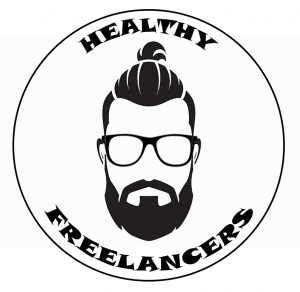 Andrew Carter
Admin@healthyfreelancers.com