5 Essential Oils for Work – Home Office Scents to Improve Productivity
5 Essential Oils for Work – Home Office Scents to Improve Productivity
Essential oils have been used for centuries. Their history can be traced back to as early 4500 BC, and they have been used throughout China, India, Greece, Rome, Persia, and Europe. We also know that ingesting certain plants can have medicinal effects (caffeine for example). Their use and benefits have been known for thousands of years. It's time we started taking advantage of them in our homes and at work. I'm going to run you through 5 essential oils for work to improve concentration and productivity.
Related: What is the Best Diffuser for Essential Oils?
5 Essential Oils for Work
Rosemary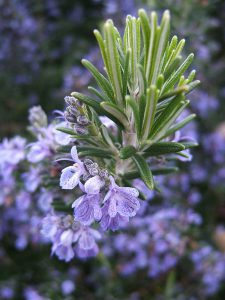 Rosemary is one of the most popular essential oils for work. It's very well connected with improving energy and motivation. It's easily the most widely used essential oil in office spaces. If companies are aware of its benefits than us, freelancers should be as well.
Somes studies even say that rosemary can improve memory by up to 75 %. For me, as a translator, a bit more memory certainly wouldn't hurt!
Lastly, rosemary is also connected with punctuality and getting things done on time. This is probably a secondary benefit of motivation and wakefulness but being a bit more punctual wouldn't hurt anybody.
Related: Time Management Tips to Reduce Stress
Cinnamon
I think cinnamon might be my favorite smell in the world. It always seems to bring me back to Christmas time, with snow on the ground and family all around. Whenever I smell cinnamon, makes me feel comfortable, confident and dramatically reduces my anxiety.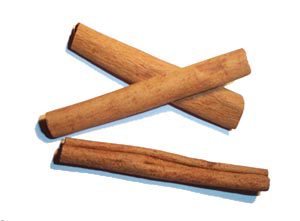 It has also been linked to combat mental fatigue and improve concentration. Cinnamon is easily one of my favorite essential oils for work or really any time of the day. It's even been connected with lowering blood pressure and blood cholesterol.
There's nothing better than walking into my apartment and getting a massive whiff of cinnamon!
Peppermint
If you've ever had peppermint candies, you know that definitely clear up your sinuses and help you to think and breath better. This essential oil has been linked to boosting energy and improved motivation. Perfect when you need a quick pick me up either in the middle of the day or right before that big meeting.
As I said before, it will clear you up and help you think straighter. Use a few drops on your diffuser whenever you're brainstorming and thinking of new ideas. Who know's what will come from a clear mind!
Lavender
Lavender is known for its calming presence, which is necessary for any work environment! It is reported to relieve stress and reduce anxiety. As a Freelancer, if you're not stressed or anxious, please, tell me your secrets!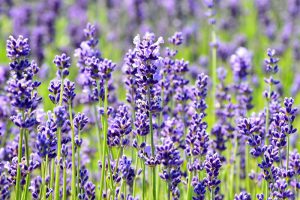 All it takes is two or three drops of this essential oil in your diffuser, and you'll find yourself better able to focus on the task at hand.
Related: 10 Tips for a Healthy Lifestyle While Working at Home
Pine oil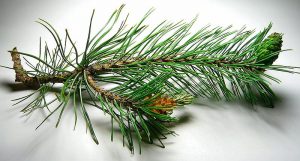 For me, there's something enhancing about this smell. I can recall it without even trying. I can see the trees, feel the breeze, and hear the birds. This oil is linked with increasing confidence. It's perfect for that middle of the day slump right after lunch when you're just not feeling it.
It could also be perfect right after you wake up in the morning. It's linked to improving wakefulness and focus. Two drops of pine oil, a cup of coffee and your day won't stand a chance!
Essential oils for work
Plants have benefits that we can't even imagine. They've been used from the mountains of Tibet to sub-Saharan Africa for millennia to improve energy, focus, and concentration. Why should we stop now?
The competition between Freelancers competition is only going to increase as more and more people decide to take the plunge. We need to provide quality and timely work for our client, or they'll look elsewhere. Grab a competitive edge with any one of these essential oils for work and see what they can do for you.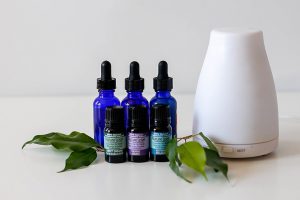 Being a freelancer is about taking care of yourself, personally and professionally, getting a few essential oils for work is a step in the right direction. You could also head on over to 10 Ways to Manage Stress Levels – How to not go off the deep end to get some more helpful tips stress-reduction tips.
Disclaimer: This information is not intended to be a substitute for professional medical advice, diagnosis or treatment. Always seek the advice of your physician or another qualified health provider with any questions about your medical condition.