How to Become a Translator Without a Degree 2021
How to Become a Translator Without a Degree 2021
Covid has really thrown a wrench into office work and many people are looking for a new way to make a living. You might have thought about becoming a translator, but you don't have a translation degree? Is it even possible? Why would people pay me money if I don't have a piece of paper saying I sat in a stuffy old college classroom for 4 (ok 5) years.
Well, the answer to that is yes, if you produce quality work, people will definitely pay you. I'm living proof of that. I went from having no experience (without a translation degree) to becoming a full-time translator in a little under 1 year.
If you'd like to check out my in-depth course click on the link below:

My Journey to becoming a freelance translator without a degree
The year was 2014, you know, the year the Apple watch was released, and everyone freaked out for about 30 seconds until they remembered they'd have to wait 2 more years for Version 3 and a decent Apple product. I was in my 3rd year of living in Madrid, Spain and working as an English teacher.
How to Become a Translator Without a Degree 2021
If you want to know how much fun that was, let me go off on a tangent for a second. In our first meeting, the first thing that my coordinator said to me when I arrived in Spain, was, "If you can teach in Spain, you can teach anywhere." Not ominous at all, right?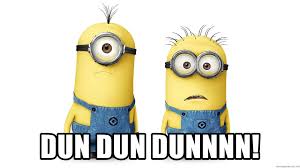 Anywho, besides that fact that he was spot on and teaching in Spain is a bit of a nightmare, that's what was happening, and I was tired of it all and looking to actually create a life for myself.
Cue step #1 on how to become a translator without a degree.
Get Experience as a Freelance Translator without a degree in 2021
At that time, my girlfriend's brother was an up-and-coming videographer in Barcelona, and he'd just finished a video of a month trip filming the 7 islands in the Canary Islands (check out the map below if you don't know where they are). They're part of Spain, are incredibly beautiful and I currently call them home, which is a huge perk of being able to live and work anywhere!
He was looking for someone to translate the transcription he'd done of his video and had a little to nonexistent budget to do it. So, he asked me, and I said, sure, why not, I could definitely do that (not really knowing if I could or not).
I think there was a little over 2,000 words in that video and it took me about a week to complete (which is around4 days longer than it should have). I didn't have any CAT tool and I didn't know online/offline dictionaries. What I had was Microsoft Word, an old laptop that needed a fan to cool it down and Google.
So I sat down and translated this video word by word. Needless to say, it was not real fun.
I didn't have any tools, and I really had no idea what I was doing. However, after it was done, I realized that people would pay me to do this thing. I couldn't get any worse at it than I already was and it was definitely much better than going to school and telling little Spaniards to be quiet 300 times a day.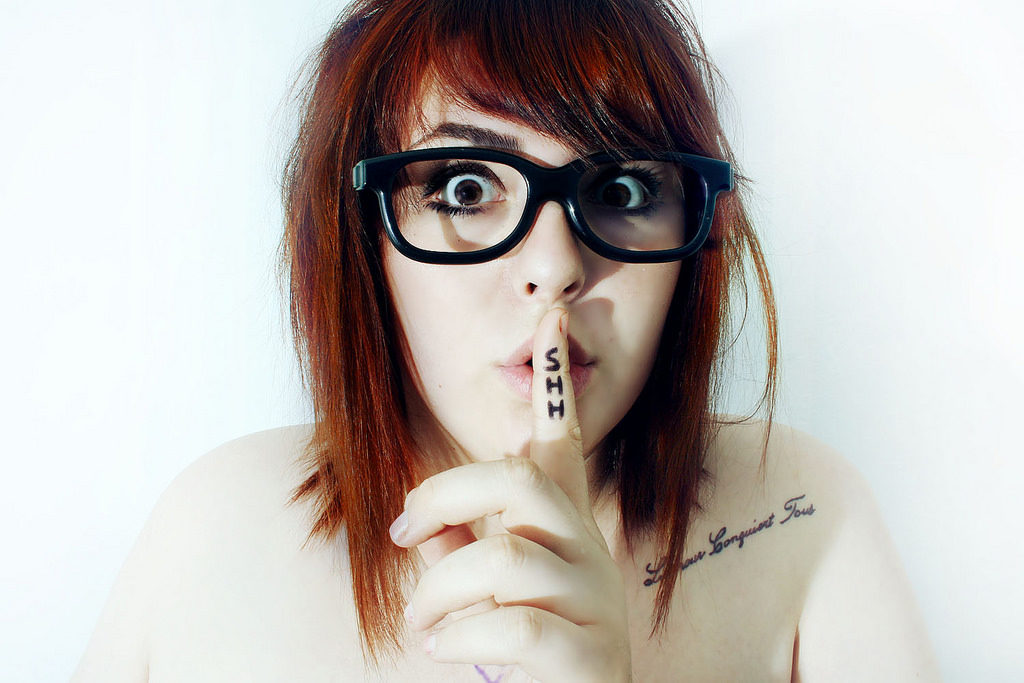 So, I decided to dig into this translation thing to see what I could find.
Proz.com was the light at the end of the tunnel to becoming a freelance translator without a degree
Through my Google searches, I stumbled upon Proz.com and was immediately blown away by the amount of information, translators and organization of their webpage.
I saw there was a free trial where you could create a profile and play around so that's exactly what I did. I quickly saw their not-so-secret-trick of if you're not a paying member then you have to wait 12 hours before bidding on a job. Well played ProZ, well played.
So, with my free ProZ profile in hand, I went hunting elsewhere.
Boosting my freelance translation resume/creating a webiste
Like most jobs, there's a bit of a Catch-22 (great book if you've never read it).
It looks a little like this: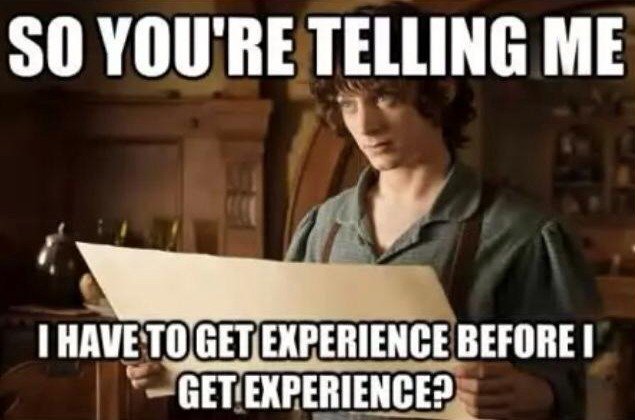 So, what does one do if they have no experience to get a job and no job to get that experience? They find a workaround. That's where volunteer opportunities come into play and there are always people out there who'd love free translation work.
I did create a freelance website and it was quite easy. Check out how I did it at: Freelance Translator website: Do you need one?
Disclaimer: I'm not sure I would recommend these exact websites now, but it's how I did it and how you can too.
Babelcube Sounded Great in Theory…
In my naivety, I thought that literary translation sounded great and I found Babelcube. Now, Babelcube is a place for people to get their ebooks translated for free for a share of the royalties as they are sold. I got way too excited about it!
Hey, I could be the person to translate the next Harry Potter! I'd make royalties from all the books sold and wouldn't have to work anymore. BOOM! That easy.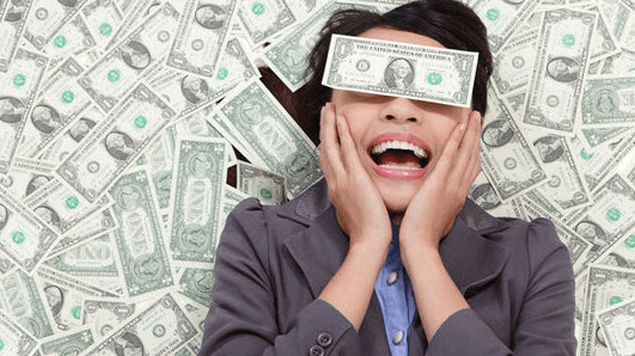 Well, not so much.
I decided to start small, so I translated one 50 page ebook and waited for the cash to start rolling in…
And waited some more.
And nothing.
FYI, to date, 5 years later, I have made $0.47 in royalties. Not quite as breaking the bank as I'd hoped.
I wasn't expecting much from the first book but I did have hopes to be able to at least buy a coffee with the money. That was a bust and I still didn't have much experience. So, I kept at it.
Volunteer TEDTalk subtitle writer
If you're not a fan of TEDTalks, you should be. They're 15-minute lectures and you can learn about anything. Their goal is to spread knowledge throughout the world.
I came upon them and saw they were looking for volunteers to subtitle different lectures into different languages.
Hey! I'd already done that with the video!
Let's do it!
So I signed up (click here to see how you can sign up), did an interview and got on board. I did a few videos but realised it wasn't really for me. But that's ok!
I now had 3 things to put in the "Experience" section of my resume
Ebook translation
TEDTalk translation/subtitle
Short film translation/subtitle
It doesn't matter I did volunteer translation work and didn't get paid. That's not really the point, nor do agencies actually care as long as you have demonstratable proof of your experience.
It took me about 3 months to get those three things and now it was time to start looking for jobs that actually paid me real money!
Translator's Cafe to the rescue
ProZ still felt too official for me and I wasn't ready to spend the money at that time so I went looking elsewhere and found Translator's Cafe.
It's a very similar membership site to ProZ, but with more one-off jobs from people instead of agencies. It just seemed "less polished" at that time, and so I thought it would be a great a start for me!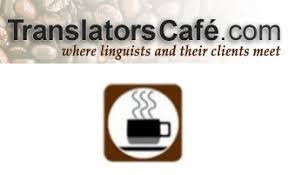 So, I got my profile set up (very similar to ProZ) and starting checking job listings. I checked at least twice a day for a few weeks before I saw something that fit my knowledge base.
It was a one-off job from another translator who just needed some help finishing it. I sent him an email and within a few hours, I had my first paying job!
I worked my tail off on that job as I'd hoped it would become a reference in the future. Somehow I pulled it off and he was very happy with my work!
(The reference on ProZ is still up there to this day).
…And Repeat
1 job down, 1 happy customer, improved resume and now onto the next one.
I repeated this process on Translator's Cafe for 4 or 5 jobs. I always just looked for 1-off jobs that were from translators who had taken on too much and needed some extra help to make the deadline.
Once I saw that people were happy with my work and I'd made a few hundred dollars, it was time to jump into the deep end. With my earnings, I bought the year subscription to ProZ, and my translation career was born.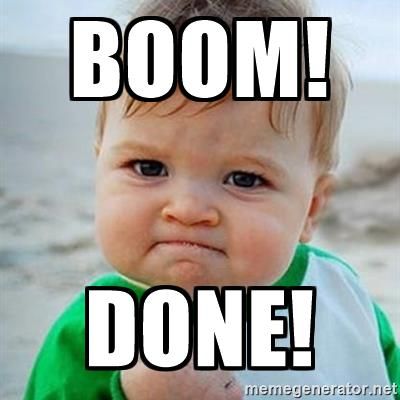 Simple but Time-Consuming
As you can see this was a simple but time-consuming process. All-in-all from having my girlfriend's brother ask me to help him, to sign up on ProZ took about 4-5 months.
Now from there, it took another 5-6 months for me to earn enough money to quit my job and go freelance full-time.
The general consensus, if this is a side gig or something you do in the afternoons and weekends, then you should expect it to take about 1 year for to start making a livable wage where you can focus on translation full-time (depending on the time you spend and your abilities, of course).

Many translators will tell you that you need a translation degree to become a translator. I wholeheartedly, 100% disagree with them.
The skills you need to become a translator can be learned, plain and simple.
If you put in the time every single day, It should take you about 1 year to go from no experience to a full-time translator. Obviously, that number is different depending on your specialization and skills, but you should plan on at least that amount of time if this is a side gig.
Check out my course where I show you this process step-by-step with freebies along the way to help you get your freelance translation business up and running!
No one said becoming a freelance translator without a degree was easy, because it's not. However, if you put in the time and effort to get everything ready before you start looking for freelance translation clients then you'll save yourself a ton of headaches.
Are you looking for how to become a translator without a degree in 2021? What are you stuck on and how can I help? Leave me a comment below.