Should I Have Breakfast – Does and Donts of the 'Most important' Meal
Should I Have Breakfast – Does and Donts of the 'Most important' Meal
"Breakfast is the most important meal of the day," repeated every parent growing up. Who told them that? What's the evidence to back it up? Are all breakfasts created equally? As freelancers we have the freedom and time in the morning to eat more than a cereal bar for breakfast as we're racing out the door to work, but should we? Let's dive in and answer some of the tough questions about the 'most important' meal of the day. Should I have breakfast?
Should I Have Breakfast?
Where does 'Breakfast is the Most Important Meal' come from?
As I mentioned in my article: Easy Diet: no-brainer weight management, the idea that breakfast is the most important meal of the day came about in the 1940's. Enter a man by the name of Edward Bernays, the Beech-Nut Company's public relations expert when they mainly sold breakfast meats. He contacted one of his doctor friends with a proposal.
He asked his friend if he would be willing to sign off that having a breakfast rich in protein, with bacon and eggs was better than having a light breakfast. Obviously, this doctor knew where his support came from and said that he would be more than happy to sign off on that. They then sent that same proposal to 5,000 doctors around the US to sign off on as well. Afterwards, Bernays had newspapers publish that proposal as if it were a medical study. Over the years that idea has evolved to not only that a protein-rich breakfast is good for you (which it still is) but that breakfast is the most important meal of the day.
What does that mean for me?
As freelancers, we have the time to make a protein and fiber-rich meal first thing in the morning. If you have eggs, fruit, sugar-free yogurt, whole oats that don't come from a box. Keep it up.
For the rest of you who reach for Kellogs cereals or a muffin or chocolate milk, you might want to take a look. There's a hierarchy to breakfasts, and it's really pretty simple, it goes from best to worst:
1. Protein and fiber-rich breakfast
2. Intermittent Fasting
3. Sugar-Filled breakfast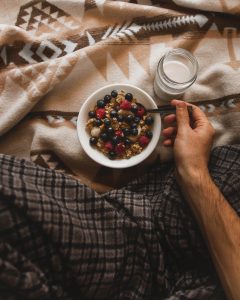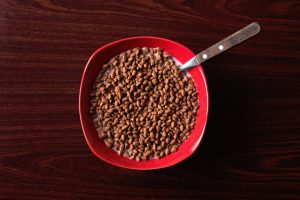 Obviously, a healthy breakfast packed with natural foods is better than nothing at all since going hungry in the morning makes you more likely to overeat at lunch and make bad food choices. However, I argue that eating nothing is better than eating sugar.
What is Intermittent Fasting?
If you're wondering what Intermittent Fasting is, it's basically you choosing not to eat for a certain period of time. Fasting has been around for centuries, and many religions still practice it to this day (Ramadan, for example). However, Intermittent Fasting is more like 16 hours of fasting and an 8 hour eating period. You can repeat that cycle anywhere from 1 day/week up to every day.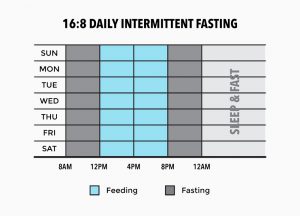 After you finish dinner (8 PM) until you have lunch (12 PM), you can't have anything with calories. Water, tea, coffee, and any other zero calorie beverages are okay. The point is for your body not to digest anything and use the energy that it has stored up (i.e., that little muffin top those of us who sit all day seem to have).
So, Should I Eat Breakfast?
I guess I wrote this article to say, "It depends." If in the morning you pull out greek yogurt with frozen fruit and a couple of soft boiled eggs, then yes, you should eat breakfast. However, if you reach for a Costco muffin and a Starbucks Frappuccino and call that breakfast, I'd say something has to change. Whether that's starting to eating a more protein-rich breakfast or trying out Intermittent fasting, that's up to you.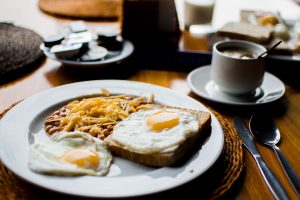 However, setting the tone with a healthy breakfast in the morning will change your whole day. You won't have that 2 PM crash, and you'll start your day on the right foot. Is Breakfast really the most important meal of the day? Nobody knows actually. But what we do know is that eating a good solid breakfast will set a positive tone for the rest of the day.
Remember, we don't have big companies and coworkers to fall back on and pick up the slack if we're sick. We don't get paid days off when we don't take care of our bodies. Take care of yourself, so we can continue making the freelance community the best it can be.
What do you guys have for breakfast these days?