10 Healthy Breakfast Smoothie Recipes to Jumpstart Your Morning
10 Healthy Breakfast Smoothie Recipes to Jumpstart Your Morning
As someone who works from home, my first thought of the day is usually my professional to-do list and what I should tackle first. From a health perspective, that probably isn't ideal. My first thought should be what type of high-quality fuel am I going to give my body not just to tackle the first task but to make it to the end of the list with energy to spare. You've all heard the old saying "you are what you eat", and technically, it's true. Trying to sustain yourself on coffee and microwave dinners won't give you the best opportunity to be successful, either personally or professionally. That's why I've put together a list of 10 healthy breakfast smoothie recipes to get your day off on the right foot.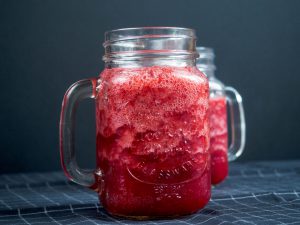 Before I begin this list, there are a few things that I add to every smoothie, no matter what else I put in them. These the foundation of each of my healthy breakfast smoothie recipes. These are optional and just my personal choice
Oats – I just buy a normal plain can of oats and put 1 to 2 spoonfuls in each smoothy. They're a gluten-free whole grain, full of vitamins and minerals and fiber to help keep you fuller longer
Protein powder – This is just a personal preference of mine as I enjoy starting the day with some protein. It's not necessary, but if you exercise most days, it might not be a bad thing to look into. I personally use Optimum Nutrition Gold Standard
Healthy breakfast smoothie prep: I try to make eating healthy as easy as possible, that's why I make them ahead of time. I have a freezer full of Ziploc bags with the everything I need already inside (minus the liquid of course). That way, when I wake up I can pop open a bag, toss it into my Magic Bullet (check prices at Amazon) pour in the liquid and I'm all set. Prepping ahead of time will make it much more likely that your stick to your routine.
So that's the backgroun info of my healthy breakfast smoothie recipes. Now, on to the fun part.
Healthy Breakfast Smoothie Recipes
*If you don't like "chunks" (aka fiber) then you might have to use a strainer and spoon to push out the juice and get rid of the rest*
1. Summer Mint
This refreshing little mix of cucumber, mint and strawberry is a perfect snack for those hot summer days. The melon brings fiber to keep you full until your next meal.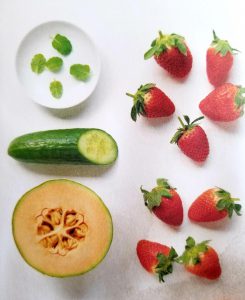 1/4 cucumber – 1/2 peeled melon (no seeds) – 2 handfuls Strawberries – 5 mint leaves
2. Green Skin
If you're not someone who's a big greens eater (me neither), then this will really help you get those daily servings in. The granny smith really does a great job of masking most of the "vegetable" flavors.
1 Granny Smith – 2 handfuls kale – 1/2 large avocado – 1/4 cucumber
3. Cashew Milk and Mango
Sweet, tropical, filled with protein and you'll feel like you're on the beach. Is there a better way to start your day?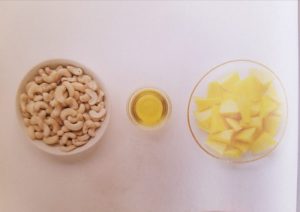 75 g Cashews – 1 peeled mango – 1 Tablespoon oil
4. Feel Good Smoothie
This is one of my favorite smoothies as it's sweet and spicy. The date and banana will give you a boost of quick energy and the almond butter will help you stay full until your next meal.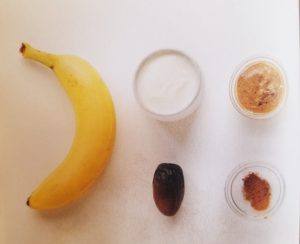 1 banana – 200 ml yoghurt – 1 tablespoon almond butter – 1 date (without pit) – 1/2 teaspoon cinnamon
5. Digestive
If you're someone who gets backed up from time to time, the fiber and from the kale and papaya are sure to give you a hand. The two apples do a nice job masking any kale flavors as well.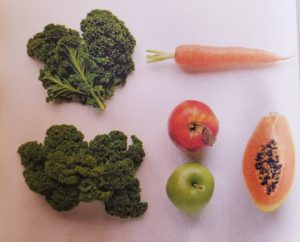 1 papaya without seeds – 2 handfuls kale – 1 Granny Smith apple – 1 red delicious – 1 carrot
6. Green Coconut
Here's another fiber-filled green smoothie but this time it's the celery, lime and coconut that work together to give you a refreshing kick to start your day or as a midday snack.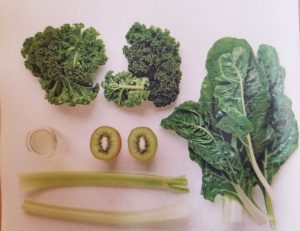 4 chard leaves – 2 handfuls kale – 2 stick celery – 1 peeled kiwi – 250 ml coconut water
7. Refreshing Beets
Beets might not be the first thing you think of when you think of breakfast smoothies, but when masked with blueberries they'll give you a ton of calcium, iron, vitamin A and C. Perfect for some energy before you busy days.
3 beets – 1 handful spinach – 2 handfuls blueberries – 1/4 cucumber
8. Fresh Carrot
This is another one that's a bit sweet and spicy. Cayenne (spicy foods in general) has been shown to boost metabolism, and the Vitamin C in the clementines is a must.
1 carrot – 1 pinch cayenne – 6 clementines – 1 peeled lemon – 2 sticks celery – 1/4 cucumber
9. Energizing Banana
Simple, filled with protein and might remind you a bit of your childhood. If you throw in some chocolate protein powder it kind of feels like your having dessert for breakfast.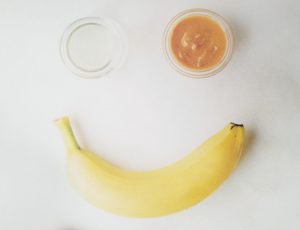 1 banana – 1 tablespoon peanut butter – 250 ml coconut water
10. Green Velvet
Oh, so smooth! Throwing in some avocado in any smoothy really smooths out the texture.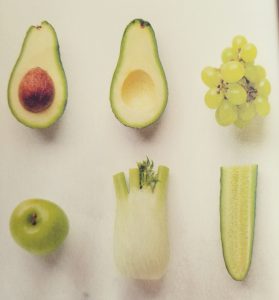 1 Granny Smith – 1 Fennel – 1/4 cucumber – 1 avocado – small bunch green grapes
If these healthy breakfast smoothie recipes aren't enough to fill you up until your next meal, check out 13 Healthy Snacks for at Work. Lastly, take a look at 10 Tips for a Healthy Lifestyle While Working at Home for more great ideas to set yourself up for freelancer success.
Do you have any healthy breakfast smoothies you like? Share your recipe in the comments below!