25 Awesome Gifts for Freelancers- Calling all Family Members!
25 Awesome Gifts for Freelancers- Calling all Family Members!
Hey guys! We all want to find gifts that toe the line between useful and cool. It can be especially difficult to get things for people who work from home. Us freelancers know we can be difficult at times, hey we decided to leave the corporate world so we could be in charge, right? We understand we like things our way and that sometimes we may be a bit pushy, but that's why you love us, isn't it? So I've put together a list of 25 awesome gifts for freelancers and anyone that works from home that they would love to unwrap.
Amazon Affiliate Disclosure: This post contains affiliate links. If you purchase something through one of the links, you won't pay anymore, but we will get a small commission to help keep us up and running. Thank you and enjoy!
25 Awesome Gifts for Freelancers
Could you imagine losing months and months of data because your cat decided it was a good idea to jump on your desk and say hey? Not to mention the money lost replacing your tech and the apologies you'd have to send out to clients. Well, don't let that happen this holiday season with a clip-on cup holder. There are a few different versions you can choose from, but personally, I'm a fan of the Vector drink holder. It's quite a bit deeper and safer than the cheaper models out there. With a price tag of $49.95 it may seem a bit spendy, but if it saves your computer/tablet/cell phone from taking a coffee bath, it's worth every penny.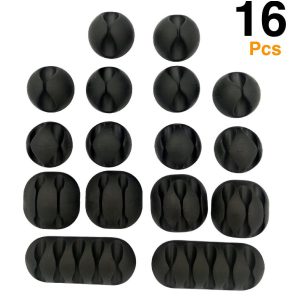 Cable Clips may seem a bit mundane on this list of gifts for freelancers but just think about how stressful it is having to reach down and pick up cables off the ground every time you unplug a device. For freelancers and people who work from home, this can quickly become a nightmare. We have to have our devices on hand to answer phone calls, send a quick message or jot something down. Every device needs a cable and every cable should have a clip. As ordinary as this gift may seem, the freelancers in your life will thank you, I promise.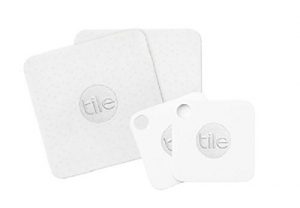 Losing stuff is horrible, and if you've never lost your keys or your wallet then you're either superhuman, or you've never left your house. As good as your system is when you get home there are those days that we just forget to put things where we should. That's where Tile comes in. It can help you find anything you've lost. With Bluetooth capabilities, one-year battery life and community support you can't go wrong. If someone with the Tile app gets near your lost item, it will automatically notify you so you can take a look.
Price: $45 USD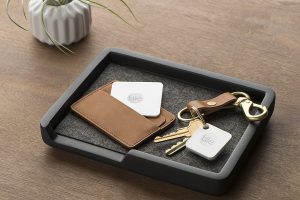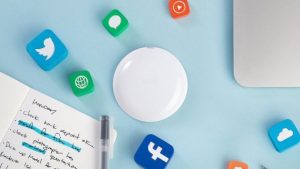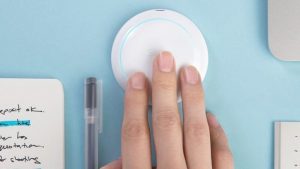 This thing could save your life if you're drowning. Ok, maybe not but it's a solid option on this list of gifts for freelancers. If you're drowning in tweets, facebook messages and Instagram updates, then it definitely will. The Saent is a physical button that you push, and it blocks distracting websites and apps so you can focus on what you're supposed to be doing. You push the button, and the program automatically opens on your computer screen, enter how much time you'd like to be productive, and it blocks any distracting websites that you set up. There are programs that can do this, but the act of pushing the button really resonates with me. Give a Saent this holiday season, and your Freelancer's productivity will really thank you!
Price: $59 USD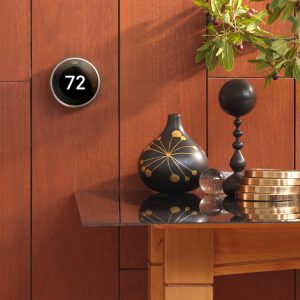 Have you ever tried working while wearing a snow coat? It really makes editing that post a terrible experience. What Nest brings to the table is the ability to change the temperature with voice commands. If you have Alexa all you need to say is "Ok Google, set my temperature to 72 degrees" and Nest takes care of the rest. It also turns itself off if no ones home and connects to your Wi-Fi so you can adjust the temperature from your phone or tablet. It even has motion sensors so when you enter the room, it lights up to show you the temperature or time. Nest can also show you how much energy you use and why so you can keep that heating bill as low as possible this chilly season. It will definitely pay itself over the next few years and not having to try to type with frozen fingers or hold your phone with sweaty palms will be a Christmas miracle. One of the best gifts for freelancers I could think of.
Price: $210 USD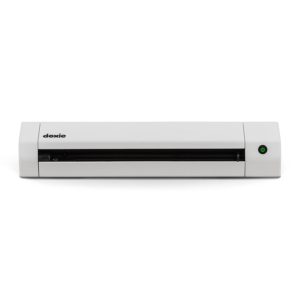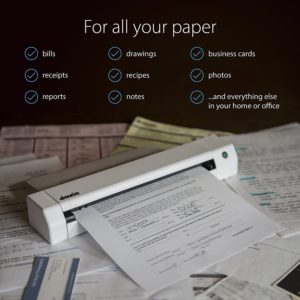 Taxes are the worst and so is having 10,000 pieces of paper floating around to send to your accountant.  Scan them and put them into your digital contacts. It's perfect for tax season and to quickly move away from a paper filing cabinet to having everything readily accessible on your devices. If the freelancer in your life doesn't get on their knees and thank you over this, then there's nothing anyone can do for them.
Price: $178 USD
Buy NOW: Doxie Go SE Portable Scanner
No one likes to look up from there work and see the dust bunnies frolicking under the desk. A Roomba could be the gift of less stress for your at-home worker this holiday season. One less thing to worry about, more time for productivity. The built-in sensors adapt to your changing home. Easily schedule up 7 cleanings per week so while you work, it's cleaning away. If there's excessive dirt, the 650 recognizes that and makes sure to go over that spot a few times. No matter if you have hardwood or carpet, the 650 can do it all. At 4.4 Stars with almost 6,000 reviews you know you're getting a solid product with this one of the list of gifts for freelancers.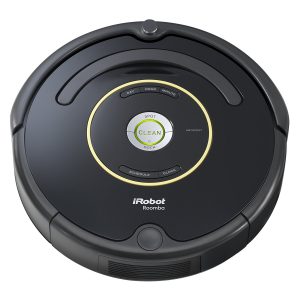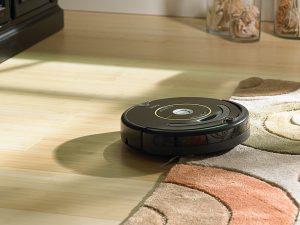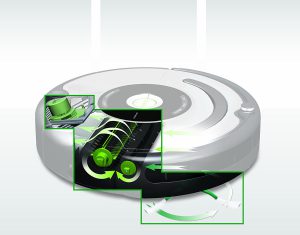 Price: $630 USD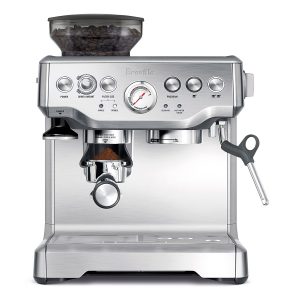 A Freelancer without coffee is like a Corvette without gas. It's not going anywhere. A new espresso machine would put a massive smile on anyone's face. If your freelancer is a Starbucks frequenter, then this machine will easily pay for itself within a year. If they're drinking drip coffee than please, save them from themselves. A good cup of coffee can improve your mood, productivity and will to get things done. Maybe I'm a bit too passionate about coffee, but after having a cup from the Breville BES870XL, you will be too.
Price: $598 USD
Buy NOW: Breville BES870XL Barista Express Espresso Machine
What's a perfect gift for freelancers that goes with the Breville Espresso Machine? A Bean Box gourmet coffee subscription, of course! No more $5 coffees from your local Starbucks. A 6-month subscription goes for $130 which is about $0.70 for much better coffee! Coffee for freelancers and entrepreneurs is life. I can't imagine waking up without a quick shot of caffeine in the morning, and I'm guessing your freelancer is in a similar boat! This box has dark roasts, all roast decaf and you can go for a 3-month, 6-month or 12-month (cheapest per month) subscription. I have no doubt they'd love having a new box of gourmet coffees on their doorstep every month.
Price: 6 months $129 USD
Buy Now: Bean Box Subscription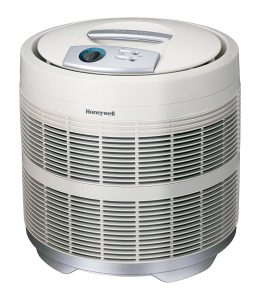 If you live in the city and have to breathe in air pollution all day you're doing yourself a disservice. According to the WHO, air pollution caused 3.7 million deaths in 2012. You do not want that to happen to your beloved freelancer and entrepreneur. This Honeywell air purifier is perfect for large rooms and will even tell you when the filter needs to be changed. You may not see the effects the first week, but over the long-term, your health and lungs will thank you for splurging on this item from the gifts for freelancers.
Price: $149 USD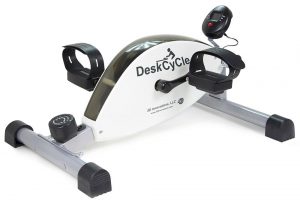 Need a bit more exercise but can't seem to step away from your desk? Do both at the same time. This under the desk bike pedal can get your blood moving and heart pumping a little bit. Sitting and being stagnant is a leading cause of being overweight and all the problems that come with it. Moving your legs and improving blood flow will help in every aspect of your life from productivity, sleep, energy to overall well-being.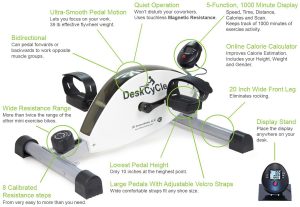 Price: $ 159 USD
Buy NOW: DeskCycle Exercise Bike Pedal
This is not only one of the best gifts for freelancer businesses but also for their personal life and mental health. The Full Focus Planner from Michael Hyatt, a world-renowned success coach, has everything you'd ever need to create goals, track them, plan each day out and be as focused and successful as you can be. It's the same planner that I use on a daily basis and have fallen in love with!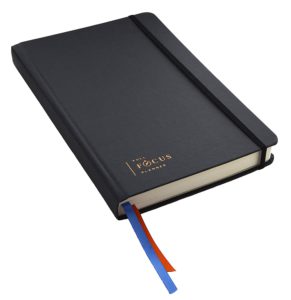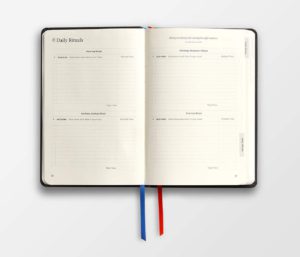 The first page starts out with Annual Goals and then it has you break those goals down into smaller, bite-sized pieces so you can tackle them little by little. It also has pages to create morning routine, warm-up and cool-down routine from work and then a routine right before you go to bed. If you don't know the power of routines and goal setting and how the most successful business people around the world use them you can check out my article: Step 1 To Leading A Healthy Freelance Life.
In the meantime, your special freelancer would love you for gifting them this beautiful planner and life organizer!
Price: $40 USD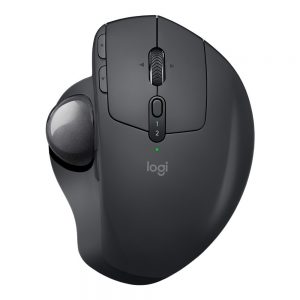 This mouse, widely regarded as one of the most, if not the most ergonomic mouse on the market will help your beloved freelancer work pain-free for many years to come. Using a regular mouse puts in your wrist and hand in an awkward position. You may not notice it after 4 hours or even 4 months, but most freelancers (myself included) are in this for the long haul, and after a year or two of using a regular mouse for 8 hours per day they will have discomfort in their wrist.
This mouse comes equipped with a trackball (see photo) that you use with your thumb. This means you don't even have to move the mouse around and that relieves a ton of stress on your wrist. It's also perfect if they have limited space on their desk (or if they're just messy and have papers everywhere). Lastly, the tilt, which places your hand in a much more ergonomic position, can be adjusted for each user.
If you're interested in learning more about why I chose this particular mouse as my favorite check out my article at The Best Mouse For Carpal Tunnel. If you're looking for gifts for freelancers, cool tech toys are always a guaranteed win!
Price: $78 USD
The Microsoft Sculpt in the MX Ergo of keyboards, widely regarded as the most ergonomic around. It has a split design which allows your arms and wrists to rest in a more natural and safer position. It is also tented in the middle which means your palms are slightly facing towards each other. Plus, it has a tilt to it, so your wrists don't have to bend either up or down. It's really everything you could ever ask for in a keyboard.
If the freelancer in your life makes a living typing or working at a computer than this is the perfect option for them. I work as a full-time freelance translator as well as the writer for this blog so I'm on double duty for writing, and I wouldn't trade this keyboard for anything!
For more information check out my other article: The Best Keyboard for Carpal Tunnel
Price: $66.45
Gifts for Freelancers
If your freelancer likes heading to coffee shops or travels for work, a laptop backpack is a must! This particular backpack is made of durable, waterproof canvas and it comes with all the bells and whistles
Keeping our electronics safe and charged is priority 1 for most freelancers on the road. This backpack will do all of that and more!
Price: $25.99 USD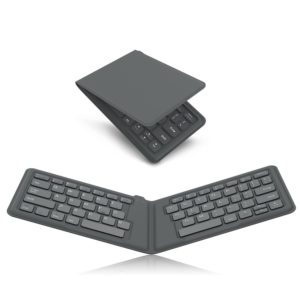 Another solid item on the gifts for freelancers who like to travel and work in different "offices" aka cafes. Hauling around a full-sized ergonomic keyboard is a bit cumbersome, and most don't do it, so they end up typing on their laptop which is horrible for both their neck and back. This little foldable keyboard has everything you need to work when you're away from home.
Compatible with iOS and Android as well as a rechargeable battery. When you open the Moko Portable Keyboard, it automatically turns on and turns off when you fold it up. The best part though is its ergonomic design. Similar to the MX ergo Mouse above, using a normal keyboard for extended hours puts a lot of tension on your wrists. This keyboard has a split design which allows your arms and wrists to rest at a more natural angle. At only 6 inches when folded up it will fit perfectly in that inside pocket of the Coffee-O backpack above.
Price: $26.99 USD
Buy NOW: Moko Portable Keyboard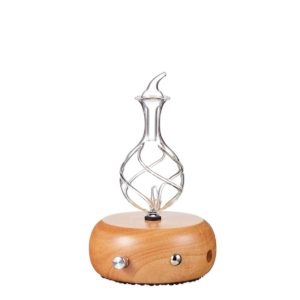 The benefits of aromatherapy are undeniable. Just think about the smell of fresh cut grass or coffee in the morning. Did your mood change? Did you feel calm? Were you brought back to playing in the yard when you were a kid? The power of smells and the effect they have on our mood and brain are huge!
There are 1000's of options for diffusers out there, but 95% of them use heat. When you use heat to break down essential oils it also greatly reduces the beneficial effects. Smells have a chemical composition which interacts with your brain and can either increase energy, relax you, get your more focused, along with 100 other different benefits. That's why a nebulizing diffuser is a must!
Nebulizing diffusers don't break down essential oils using heat, so the chemicals are still intact when they're released into the air. This diffuser from Organic Aromas will make any home office a perfect work environment.
Price: $99 USD
Buy NOW: Organic Aromas Diffuser

This stainless steel mug will keep any beverage hot or cold for hours. You can put full sized ice cubes into the wide mouth. If your freelancer works on site or away from home they'll adore this travel mug. Hopefully, it's used for coffee and tea and not something a little stronger.
Price: $23 USD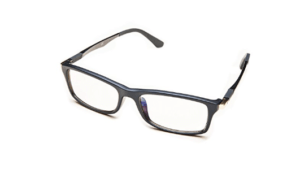 The negative effects of blue light on our sleep and circadian rhythm are well documented. The blue light that comes from our screens can ruin our sleep cycle, and you don't want to see sleep-deprived freelancers. It's not a pretty site.The Prospek glasses with allow you to work any hour of the day without having to worry about messing up your natural rhythm. They come in a few styles and are great for anyone who works on a laptop or computer, especially at night.
Price: $44.99 USD
Gifts for Freelancers
If your special freelancer isn't a coffee drinker but prefers a warm cup of tea, then the Tea of the Month Club would be a perfect freelancer gift. Similar to most subscription boxes you get a new supply every month. Every month there is a new loose leaf tea to try and grow your tea palette (if that's a thing).
Head to the sales page to see a list of which teas they send out each month. They include everything from Chocolate Rooibos Mint to Passion Green. Freelance tea-lovers rejoice!
Price: 4 months – $94.99 USD
Buy Now: Tea of the Month Club
Which freelancer doesn't love to learn new stuff? If we didn't, we wouldn't have chosen to leave everything we know to start a business from a broom closet. We want our business to grow and thrive, and to do that we need to be constantly finding new information and ways to improve.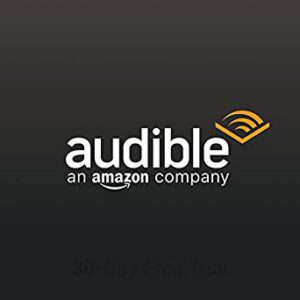 One of my favorite ways is through audiobooks. Audible memberships are perfect gifts for freelancers. They can listen while they cook, clean, drive, run, workout, or during any other mundane task.
Bonus! With a new Audible Membership, you get a 30-day free trial as well as 2 audiobooks and 2 Audible originals to get started. After that they get 3 titles each month but exclusive audio fitness programs. What I especially love is that even if you cancel your membership, you can keep all of the audiobooks you've purchased so far. What are you waiting for?
Price: $14.95/month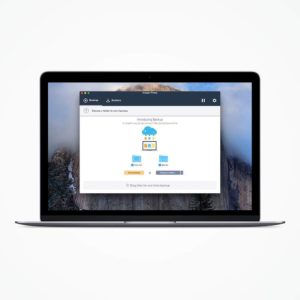 We, freelancers, have a lot of digital stuff, it's kind of out thing, and we need some place to put it. Instead of a carrying around an external hard drive, you can just store everything with this Digital Storage plan. You can upload your photos, documents, posts, or anything you want and they'll always be there. No questions asked.
Price: $59.99/year
Gifts for Freelancers
If you really, really love your freelancer and want what's best for them then a height-adjustable standing desk a rock-solid gift. I have this desk and it's one of the best purchases I've made with regard to my business and my health. It is equipped with a memory system which you can save the perfect sitting and standing height. When you want to change positions to push the button and it automatically moves into that position.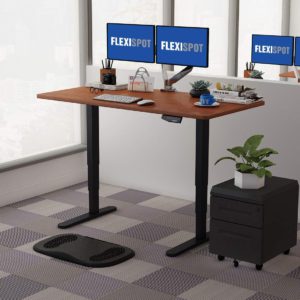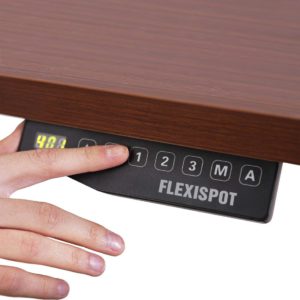 At less than $300 this could be a game changer for any freelancer looking to be more health conscious as well as anyone who loves their freelancer and want to give one of the best gifts for freelancers on the market.
Learn more about standing desks and how they can improve both health and productivity by going to How to Use a Standing Desk
Price: $286 USD

Want the Swiss Army Knife of power strips? Look no further than the Umirro USB Power Strip. Freelancers have so many gadgets that sometimes we're not sure which ones to plug-in and which ones we shouldn't. Well, if you don't want your freelancer to have to decide, get them this power strip and you'll save them both time and energy trying to figure it out.
It comes with 8 outlets, surge protection, 4 USB ports and it'll also fit perfectly in the corner of their new Flexispot desk!
Price: $36.99 USD
Gifts for Freelancers
If after all of that you're still stuck for gift ideas an Amazon Prime Membership could be what you're looking for. If your beloved freelancer shopper buys from Amazon (who are we kidding, of course, they do) then a prime membership could save them hundreds of dollar a year. Benefits include:
FREE two-day shipping
Prime Video
Music Streaming
Free Kindle books
Unlimited photo storage
Twitch
Access to deals
Buying Amazon Prime as a gift card is easy, just head to Give the Gift of Prime and choose either a 3 or 12-month subscription. Your lovely freelancer will receive the gift and can redeem it using their account. It's as easy as that! Then they can by all the gifts for freelancers their little heart desires!
I hope you enjoyed this list of gifts for freelancers!
Are you a freelancer and want to drop a hint for a loved one as to which gift you'd love? Add it to the comments below and send them a link for these awesome gifts for freelancers!